Mahindra Scorpio Green Sports Skin Pack | 3 in 1
Supported Vehicle: Mahindra Scorpio
Pack Contains Skin Only
Tested on 1.40-1.43
Info for Youtubers:
-if you use this skin in your video, then give credits and download link of skin and mod in your descreption.
Changing Download link or Re-uploading is strictly prohibited.
This Mod Is Monetized by Mods For You
Reuploading this mod on any other app or website is strictly prohibited.
CREDITS: Design: Mahindra | Mod: Modding Guruji, Evil Simulation & FreAk Gamer | A Mod By Mods For You
&nbsp
GAME: Euro Truck Simulator 2
CATEGORY: Skin
DATE: 2022-04-03 16:05:49

&nbsp
Live Report of Mahindra Scorpio Gre...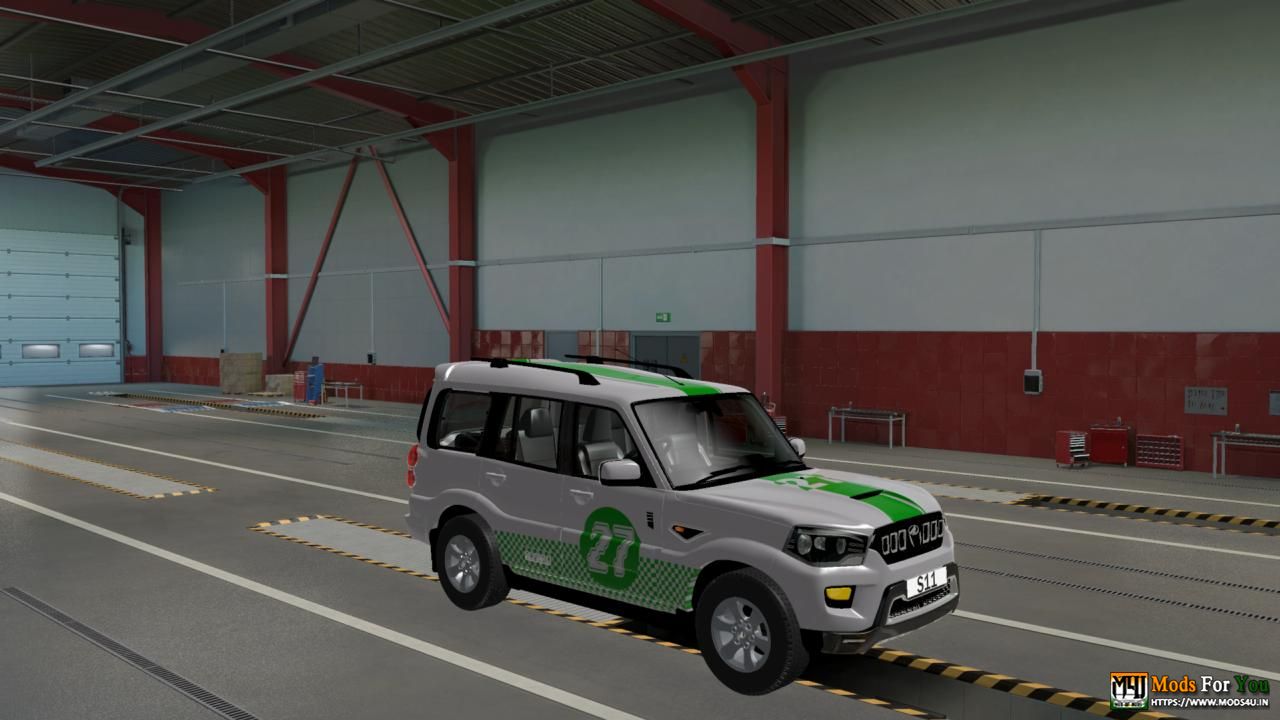 Uploaded 1 year ago &nbsp&nbsp&nbsp Downloads: 1342&nbsp&nbsp&nbsp Likes: 65&nbsp&nbsp&nbsp
&nbsp