Mahindra Scorpio Car mod for v1.40-1.42(Beta Version)
This mod is a Beta version.
laning for full version:
-HandBrake Animation.
-More Liverys
-More Addons
 Info For Youtubers:
-Changing download link or reuploading on any other website is strictly prohibited(Not Allowed).
-Use mods4u link or our youtube video link "https://youtu.be/RgmvWuebGwI" as download link.
-Give credits in video or Description and also provide download link in description of your video.
About Car:
This is a indian car Made by Mahindra & Mahindra company.
In Game feature:
-Window Animation Available
-Multiple Color is available in Paintjob.
-Chrome Addon Available.
 Password in Youtube video above.
This Mod Is Monetized by Mods For You
Reuploading this mod on any other app or website is strictly prohibited.
CREDITS: Design: Mahindra | Model: Modding Guruji & Evil Simulation | Conversion: FreAk Gamer | A Mod By Mods For You
&nbsp
GAME: Euro Truck Simulator 2
CATEGORY: Car
DATE: 2021-11-17 21:12:32

&nbsp
Live Report of Mahindra Scorpio Car...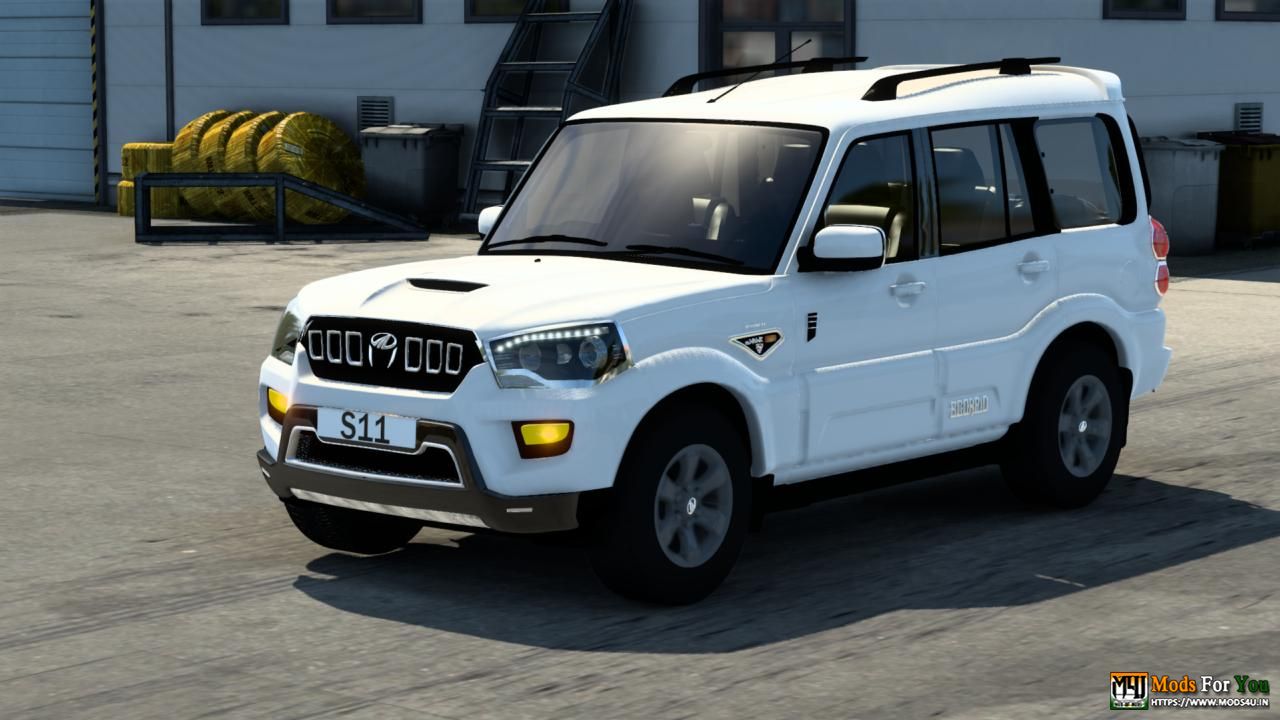 Uploaded 1 year ago &nbsp&nbsp&nbsp Downloads: 56998&nbsp&nbsp&nbsp Likes: 319&nbsp&nbsp&nbsp
&nbsp