Mahindra Scorpio N 2020 Mod Ets2 1.41-1.45 | Evil Simulation
Supported Version - [Ets2 1.41-1.45]

How To Install Mod -
Copy both the mod file "Base_Scorpio_n_Ets2_1.41-1.45" and "Def_Scorpio_n_Ets2_1.41-1.45"
Paste the mod named in your directory of
as example "documents/Euro Truck Simulator/mod"

1.Then run the game
2.At launch pad select a profile Then go to 'mod manager'
3.At mod manger activate The Mod
sequence from top 1. Def_Scorpio_n_Ets2_1.41-1.45
2. Base_Scorpio_n_Ets2_1.41-1.45
4.Then select confirm and continue game
5.Then select truck dealer
6.Select access truck dealer mod will be under "Mahindra dealer"
7.Then customize accprding to your taste then purchase the mod and drive and enjoy the mod.
Note- Put skin file always above the mod file
Happy modding.
Special Thanks to -
Modding Guruji
Lynx modding
Mods4u.in
Team F_Hawkz
Features-
Skin template provided
Animations of window glass
Realistic 3d model game ready
Offroading accessories provided
Suspension is adjustble [1.44-1.45 only]
Lots to explore
360degree camera addon
Ai traffic included
Unlimited future updates
&nbsp
GAME: Euro Truck Simulator 2
CATEGORY: Car
DATE: 2022-09-02 14:43:52

&nbsp
Live Report of Mahindra Scorpio N 2...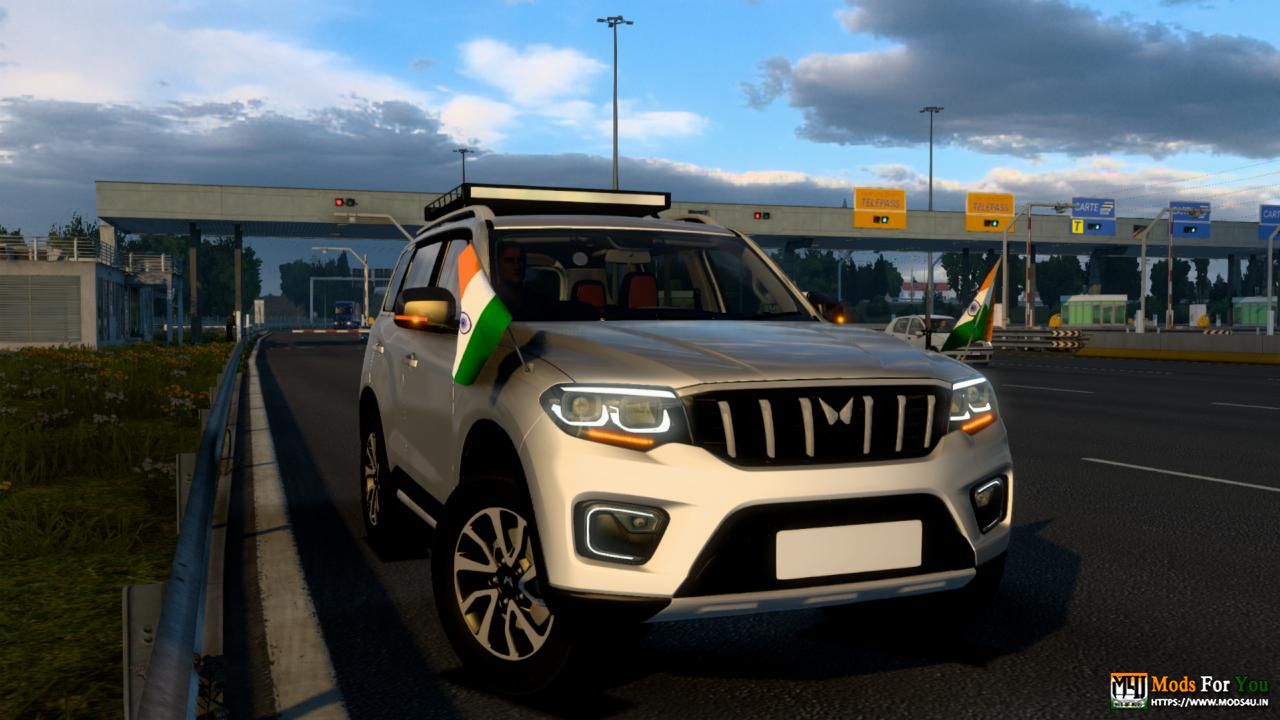 Uploaded 1 year ago &nbsp&nbsp&nbsp Downloads: 11142&nbsp&nbsp&nbsp Likes: 123&nbsp&nbsp&nbsp
&nbsp