Volvo B11r Sleeper Shell Mod Ets2 1.41 - 1.45 | Evil Simulation
Volvo B11r Sleeper Bus 1.41 - 1.45 And unlimited updates according to game version.
3d Model - Evil Simulation
skins - Made By Crs Garage official
Special thanks to
Lynx Modding
Mods 4 You

Features -
15 skins + 5 empty slots for skin
Customisable lots of indian Addons
Running Led Text
ai traffic
realistic physics
realistic animation
realistic high poly 3d model
real sound
real interior
This is a paid you have to purchase the mod by joining our whatsapp group. TY
This Mod Is Monetized by Mods For You
Reuploading this mod on any other app or website is strictly prohibited.
CREDITS: Evil Simulation
&nbsp
GAME: Euro Truck Simulator 2
CATEGORY: Bus
DATE: 2022-08-10 15:21:28

&nbsp
Live Report of Volvo B11r Sleeper S...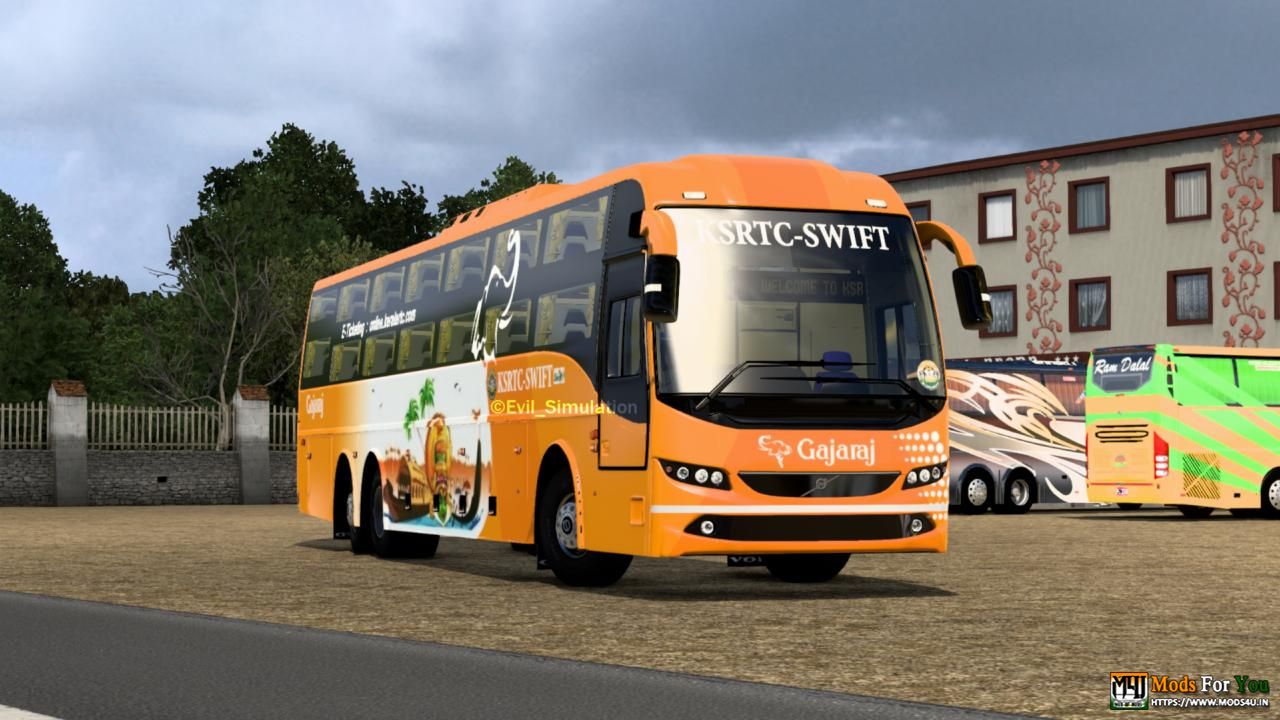 Uploaded 1 year ago &nbsp&nbsp&nbsp Downloads: 12116&nbsp&nbsp&nbsp Likes: 54&nbsp&nbsp&nbsp
&nbsp