BASURI AIR HORN 19 MOD
Basuri Air Horn MOD pack of 19 horn sounds for ETS 2 (1.43.x)
This mod includes horn sounds recorded from real life Indian truck horns.
Works with Euro Truck Simulator 2 Version 1.43.x
To activate this mod, go to service station and add the respective air horn addon to the roof grill.
ADDONS INCLUDED

TONE-HIGH LOW
2. BABY SHARK
3. WHEN MOMSISN'T HOME
4. HORSE RIDING
5. CAFFEINE DANCE (ASTROMANIA)
6. FINAL COUNTDOWN
7. LEVELS (AVICll)
8. SAVAGE LOVE
9. DR DRE STILL (SNOOP DOG)
10. IF YOU'RE HAPPY AND YOU KNOW IT
11. SANDSTROM
12. BELLA CIAO
13. LEVAN POLKA
14. MISSION IMPOSSIBLE
15. LA CUCARACHA
16. HAPPY BIRTHDAY
17. PIRATES OF THE CARIBBEAN
18. SKY HIGH
19. TONE- HIGH PAIR
These horn addons are compatible with any SCS trucks and mod trucks that employ SCS Horn addons.
Respect❤️ = Don't Reupload Please
&nbsp
GAME: Euro Truck Simulator 2
CATEGORY: Sounds
DATE: 2022-03-02 19:18:16

&nbsp
Live Report of BASURI AIR HORN 19 M...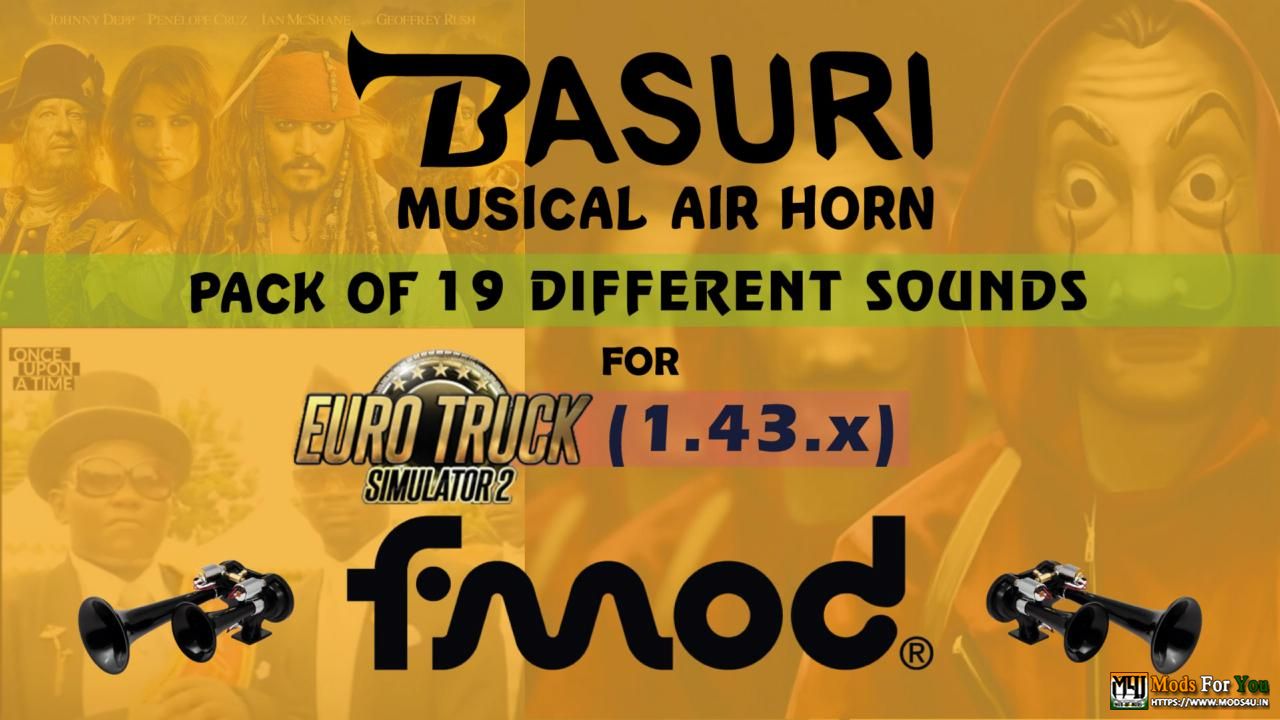 Uploaded 8 months ago &nbsp&nbsp&nbsp Downloads: 633&nbsp&nbsp&nbsp Likes: 37&nbsp&nbsp&nbsp
&nbsp