Volvo VNL 2019 v2.4 [1.40]
Changelog v2.4
Added Support Tuning All Truck Package File Tuning All Truck Package Compitible.scs
Supports Britax LED Beacons Pack version 17.05.21 (you need to download this mod and it is the version 17.05.21)
So that the truck appeared in order Set – Volvo VNL Company.scs
Old optimization were removed.
Fixed problem with windows that gave reflections even when they are omitted. Mod works perfectly tuning for Volvo VNL 2019 Version 1.5 with this Volvo (but there is missing textures in the next version will be added)
Correction minor errors.
Added engine 800 hp (4000nm)
A little changed by the collision of the middle, now you can with a creak to call for a trailer
The archive has a file that will tell how (optimizing) the game for weak PC and this trad.
A truck with tuning has been added to the dealer center as in the screenshot (Volvo VNL dealer Tuning.scS) (requires installation of additional mods)
CREDITS: Franck Peru, Galimim, Adapted for ETS2 1.40 Xenon
&nbsp
GAME: Euro Truck Simulator 2
CATEGORY: Truck
DATE: 2021-06-23 13:07:45

&nbsp
&nbsp
Live Report of Volvo VNL 2019 v2.4 ...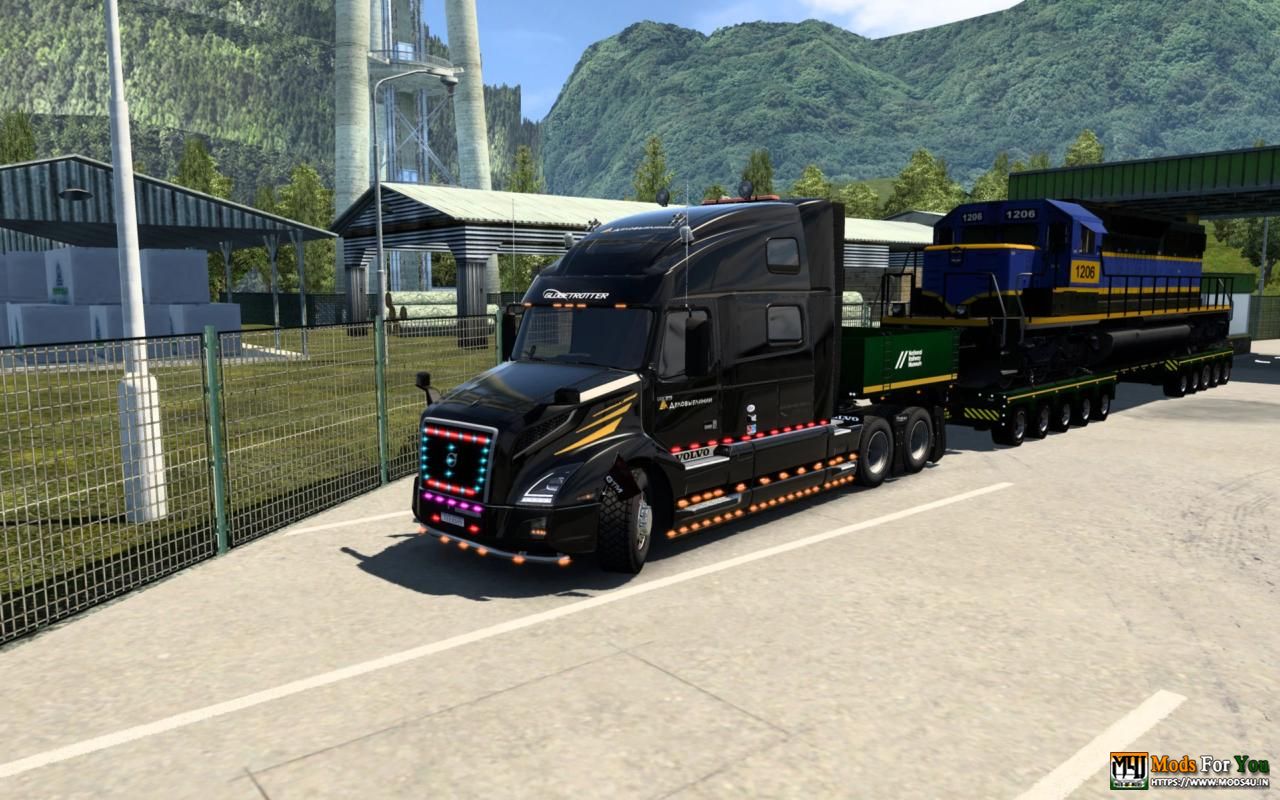 Uploaded 2 years ago &nbsp&nbsp&nbsp Downloads: 1338&nbsp&nbsp&nbsp Likes: 83&nbsp&nbsp&nbsp
&nbsp