Western Star 4900FA v3.4 – new upload – [1.40]
Western Star 4900FA v3.4 [1.40]
Western Star 4900FA v4 by Alpi0120, Yukonjack, Sib3rius, Kororuz, Kishadowalker, Kriechbaum, Galimim & Wilson212.
VER 3.4 ETS:
Fixed the reflection problem of the antenna mirror.
Changelog v3.3 ETS:
Better Headlights
Truck converted from ATS to ETS2.
Changelog v3.2:
Prices ajusted according to game prices.
Gps light increased.
Window Reflections Fixed.
Gauge Lights Fixed.
Flare Lights Fixed.
Headlights Fixed.
New Textures.
Gps Fixed.
Headlights Fixed.
Mirror Lightning Fixed.
CREDITS: Yukonjack, Sib3riu, Kishadowalker, Galimim, Wilson212, Kreichbaum, HFG Guidot, SCS Software, Alpi0120
&nbsp
GAME: Euro Truck Simulator 2
CATEGORY: Truck
DATE: 2021-05-28 14:16:46

&nbsp
&nbsp
Live Report of Western Star 4900FA ...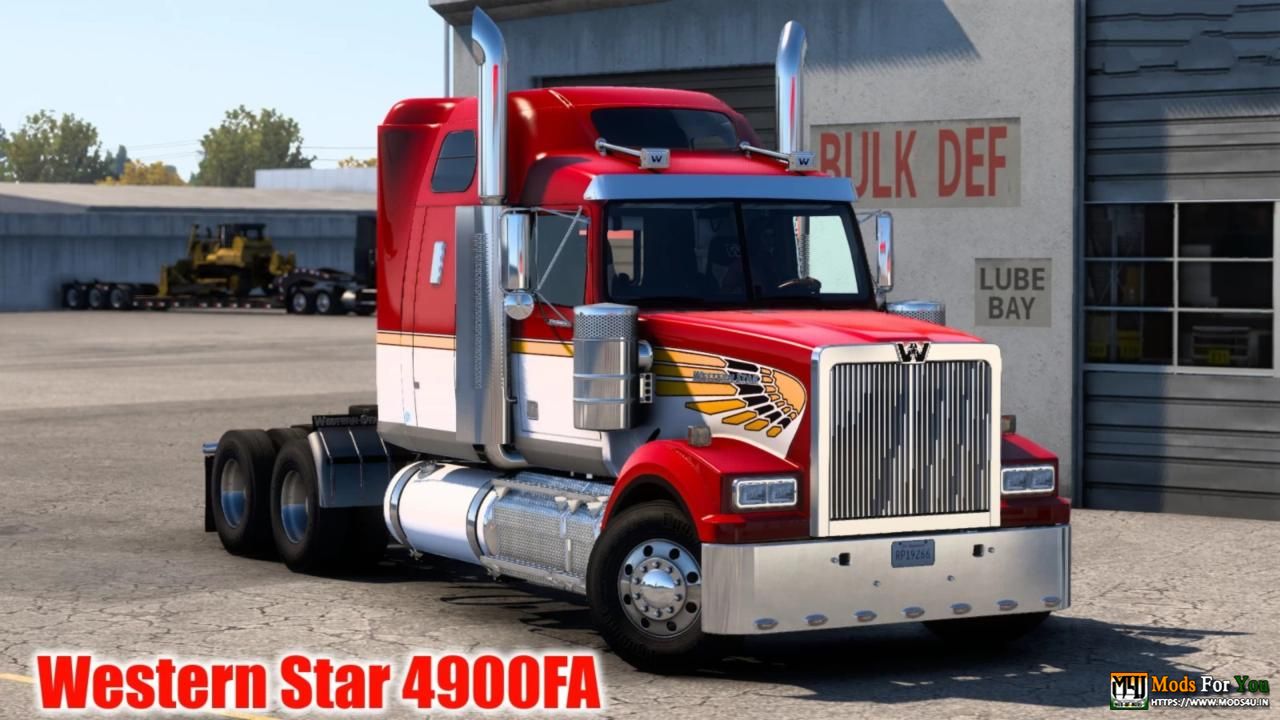 Uploaded 2 years ago &nbsp&nbsp&nbsp Downloads: 199&nbsp&nbsp&nbsp Likes: 63&nbsp&nbsp&nbsp
&nbsp