Scania R&S Next-Gen XT Addons v1.0 [1.40]
I present you this small addons pack featuring several XT parts for Scania Next-Gen trucks. Also compatible with Eugene's mod.
What's new in 1.0
– Completely new bumper model, much more detailed + (painted version, with or without foglight covers)
– Reworked XT badge
– Foglights now only turn on if the lights are high-beam
– Small accessories to customize the bumper as much as possible (folding step, doorsteps, optional license plate)
– Headlight grills separated (plastic and paint)
– Added support for Scania P and G by Eugene
– Added additional bumper (plastic and paint)
– Added painted mirrors
– Added F. Kelleher skin for Scania R
– Added Kelsa MinibarXL
– Added optional V8 badge
– Added several new badges, including painted ones
– Fixed XT skin not showing up with factory colors.
Template included!
For skins, use the F. Kelleher skin for reference.
Special thanks to Max2712 and Bjorn Ringstad for pictures.
Tested on 1.40.
Have fun!
CREDITS: Blade1974, TheNuvolari
GAME: Euro Truck Simulator 2
CATEGORY: Parts & Tuning
DATE: 2021-05-16 00:00:00

Live Report of Scania R&S Next-Gen ...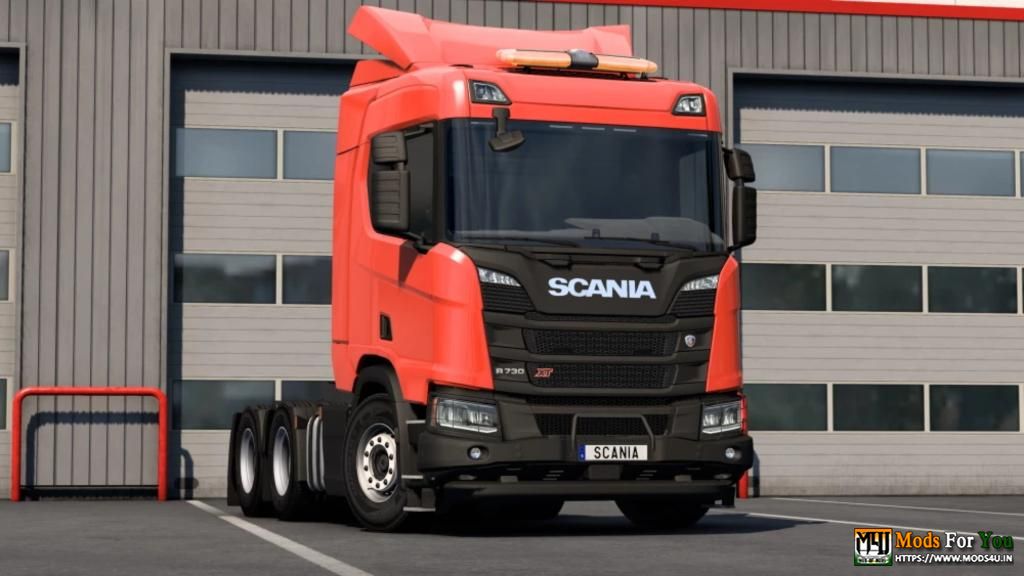 Uploaded 2 years ago     Downloads: 111    Likes: 67