Map Sumatra Island V1 Update Version | ETS2 1.36 – 1.40
Regards! Anyone know this map? Yep Map Sumatra Island v1 by the one on ss..this map is quite challenging someday like crossing the mountains..this map used to only work 1.26 – 1.31 but now updated to 1.36 – 1.40 with full dlc.
CREDITS: Hijrah Saputra, Fatkhul Anam
&nbsp
GAME: Euro Truck Simulator 2
CATEGORY: Map
DATE: 2021-05-16 00:00:00

&nbsp
&nbsp
Live Report of Map Sumatra Island V...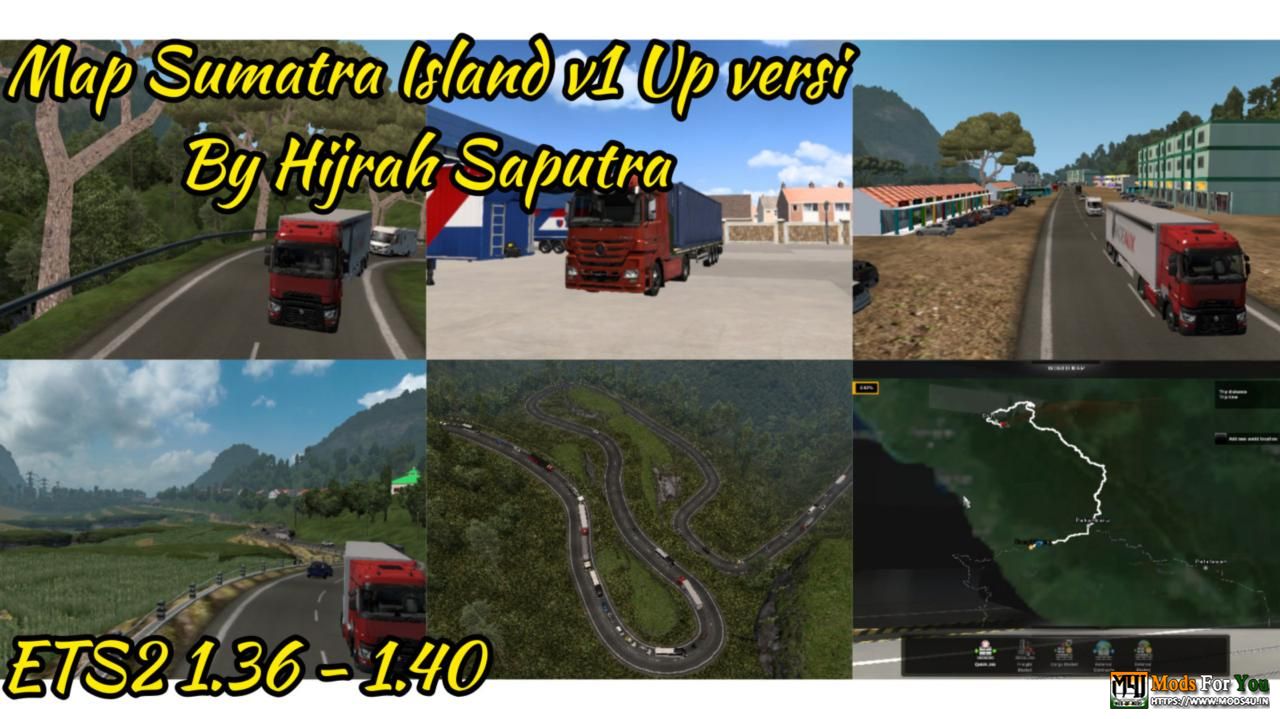 Uploaded 8 months ago &nbsp&nbsp&nbsp Downloads: 756&nbsp&nbsp&nbsp Likes: 22&nbsp&nbsp&nbsp
&nbsp