SOUTHERN REGION MAP HOT FIX V10.1
Southern Region" is a free project that develops a map of the southern territory of Russia for "Euro Truck Simulator 2"
This card is perfect for lovers of the Russian atmosphere, the atmosphere of the South.
"Southern Region" map – visit the South of Russia!
Start of open beta testing of update 10.0
Key changes:
-Support game version 1.40
-Partially rebuilt city of Rostov-on-Don and its surroundings
-Many cosmetic improvements all over the map
-Bug fixes for pre-versions
Fixes 10.1:
-Fixed text on road signs
-Fixed road signs in Yeisk and the surrounding area
-Fixed and updated street lighting in Anapa, Stavropol
-Fixed performance drop on forest roads
-Removed more than 300 obsolete assets (some of the assets used earlier were replaced with new ones), thereby slightly reducing the weight of the mod and accelerating the loading of the game
-Other cosmetic improvements
-Other important fixes
Hot Fix:
This is a patch to Southern Region 10.1 map for ETS2 v.1.40
It fixes long loading time due to regenerating of the navigation cache every time you load the game
Place Souther Region – Hot Fix above other Southern Region files in the mod manager
CREDITS: SimKA , Afonya161 Resources: RusMap, SimKA , klipstoeun8839, Koral, OSTeam, FLD, TZ, jon_ruda, Jazzycat , Afonya161, Vladzz-G Assistance in adaptation – Sergey061 , Deidra
GAME: Euro Truck Simulator 2
CATEGORY: Map
DATE: 2021-05-07 00:00:00

Live Report of SOUTHERN REGION MAP ...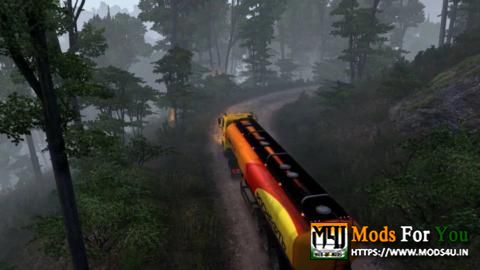 Uploaded 1 year ago     Downloads: 3393    Likes: 74